Gottman Method Couples Therapy Level 1: Bridging the Couple Chasm


October 9, 2023 - October 10, 2023




8:00 am - 5:00 pm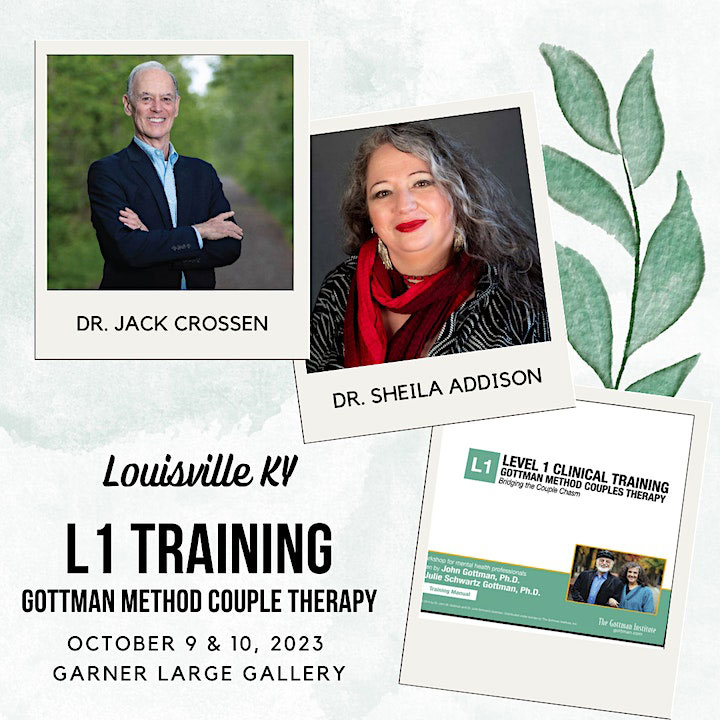 Help couples in your practice manage conflict and deepen intimacy! This is the first step in learning Gottman Method Couples Therapy. A truly inspiring workshop, Level 1 Training will give you new insights into treatment for couples who struggle, using research-based assessments and effective interventions.
When couples enter the therapy office, they sting with pain and despair. They look to the clinician to referee chronic conflicts, fix their partners, and rebuild burned bridges. Now, based on Dr. John Gottman's 40 years of compelling research with over 3,000 couples, there's a practical and highly effective approach to guiding couples across the chasm that divides them.

In this workshop, you will be provided with a research-based roadmap for helping couples compassionately manage their conflicts, deepen their friendship and intimacy, and share their life purpose and dreams.

Level 1 | PRACTICUM Training

Up to 12 Continuing Education hours
300+page digital Gottman Level 1 Clinical Training Manual
Certificate of Completion from The Gottman Institute
Eligibility To Begin Level 2 Clinical Training
Learn From a Master Gottman Trainer
Mental Health Professionals
MENTAL HEALTH PROFESSIONALS,
ALLIED PROFESSIONALS AND CLERGY,
STUDENTS AND INTERNS,
FAMILY CLINIC STAFF
PROFESSORS/TEACHERS OF COUPLES THERAPY,
RESEARCHERS IN THE SOCIAL SCIENCES, and
EMPLOYEE ASSISTANCE PROFESSIONALS.

What Will You Learn in Level 1?
New assessment tools and effective interventions to help understand couples' struggles and chart a course of action accordingly.
Research-based strategies and intervention methods to help couples successfully manage conflict and revive their relationship.
Participants will acquire skills that empower couples to dialogue about their worst gridlocked issues and resolve them.
In this beginners' training, you'll learn different ways to help couples uncover their underlying dreams and values.
Level 1 training will introduce you to the methods that help couples process their fights, resolve conflicts, and heal their hurts.
You'll receive introductory training in techniques that allow couples to deepen their intimacy and minimize future relapses.
Want a Refresher? Take Dr. Jack's Course & Get Free Retakes.

HOW THIS TRAINING HELPS YOU
You're finding that your core strength is working with couples, and you want to follow that passion.
You want to expand to or specialize in couples therapy, counseling and workshops.
You seek research-based strategies and tools to help couples successfully manage conflict, communicate, and improve intimacy.
Your clients are often reaching a dead-end in therapy. They need clear-cut processes to replace their destructive behaviors with better ones.
You want to empower partners to dialogue about their worst gridlocked issues by uncovering their underlying dreams, history and values.
You need better methods to help couples process fights and heal their hurts.

"Thanks for the personal stories and the clinical stories - they were so helpful. (W.A., OR)"
"I REALLY appreciated this program and I look forward to taking Level 2. Thank you so much! (C.T., OR)"
"This training and the accompanying clinical manual have provided some of the most powerful therapeutic insights and concepts I've received as a therapist working with couples. (J.M., MI)"
"This training and the accompanying clinical manual have provided some of the most powerful therapeutic insights and concepts I've received as a therapist working with couples. (J.M., MI)"
"Very educational! Lots of good resource material. I believe this is some of the most important and valid information on couples. (D.S., DC)"
"I think that this seminar was one of the most informative and relevant to clinical work that I've taken! (P.H., MN)"
"Extremely helpful – and I have done Marital Therapy for 25 years! (B.T., CA)"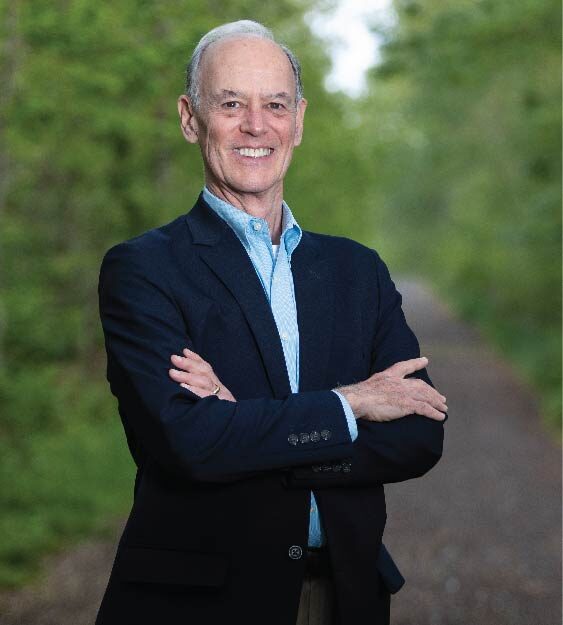 Dr. "Jack" Crossen, Master Gottman Trainer & Certified Gottman Therapist
Dr. Crossen is the only master Gottman trainer in the Portland area, and has an extensive history of direct collaboration with Gottman Institute founders Drs. John and Julie Gottman. In addition to working with couples at workshops, classes and private sessions, Dr. Crossen also trains and certifies other healthcare professionals to become Gottman therapists.

He has 30+ years of experience and numerous partnerships with universities, counseling centers and private practices throughout the northwest region.
Dr. Sheila Addison, LMFT, (she/her) is a Certified Gottman Therapist in Seattle. She has worked with couples for more than 25 years, specializing in work with LGBTQ+, BIPOC, and non-monogamous relationships. She helped establish the Queer and Trans Advocacy Network (QTAN) within AAMFT. She has taught at graduate programs across the US, and has published and trained on topics such as queer couple therapy, consensual non-monogamy, therapist ethics, and clinical skill development via Deliberate Practice.

She is first author of a forthcoming chapter on queering Gottman Method Couple Therapy.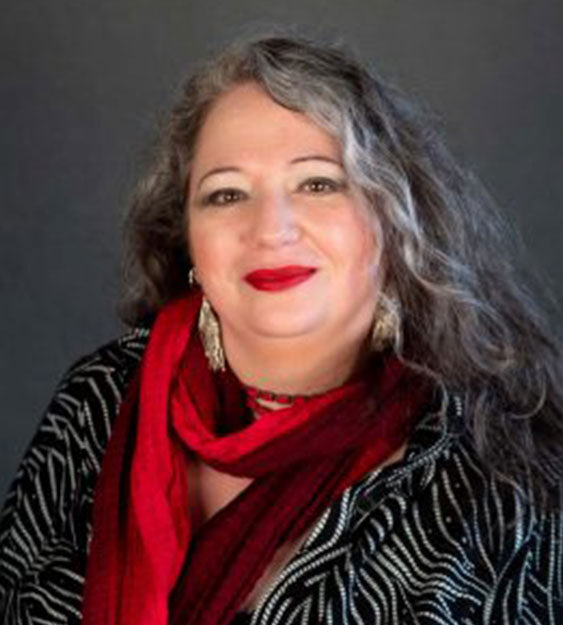 Dr. Sheila Addison, Certified Gottman Therapist & Trainer
Full refund minus $50 administrative fee for cancelation on or before November 3, 2021. Credit for future training applied for cancellation after November 3, 2021
"Trust is built in very small moments."