We're sorry, but all tickets sales have ended because the event is expired.
May 20, 2021




4:00 pm - 6:00 pm

June 3, 2021




4:00 pm - 6:00 pm

June 10, 2021




4:00 pm - 6:00 pm

June 17, 2021




4:00 pm - 6:00 pm

June 24, 2021




4:00 pm - 6:00 pm
Times listed are Pacific Standard Time.
Gottman Couples Weekend Workshop
MODERATED The Art and Science of Love
Early Registration Deadline: May 13, 12 midnight PST
Standard Registration Deadline: May 17, 12 midnight PST
Restore & Refresh Your Relationship
Strengthen your relationship with proven, practical skills based on 40+years of research by The Gottman Institute. If you have a strong relationship, this workshop will provide information and tools to make it a great one. If your relationship is moderately distressed, then this event will provide a road map for repair.
NEW FORMAT | Online Learning | Private & Convenient

The ARt and Science of Love
5 Weekly Q&A workshops via Zoom.
Scheduled weekly Help Time to use workshop exercises.
Incorporate valuable workshop information into your everyday lives.
Lifetime access to videos features Drs. John & Julie Gottman.
Connect & improve understanding in a fun, gentle way.

The ARt and Science of Love
Engaged Couples
Newlyweds
Retirees and Empty Nesters
Parents of Blended Families
Couples Celebrating Anniversaries or Facing Changes
Couples with Stressful Careers
Those in Distressed Relationships
This workshop is psycho-educational to practice skills and is NOT a form of therapy. If you are in high conflict or are seriously considering divorce, then private couple therapy is advised.
This is a wonderful workshop for mental health professionals to attend with their partners. Continuing Education credits are available to purchase upon request.
Re-boot Your Love Life
Provide a Loving Home for Your Children
Model a Happy Relationship for Your Children
Create Shared Meaning & Honor Each Other's Dreams
Supplement Private Therapy Sessions
Assess Your Relationship & Make Improvements
Know the Research on Relationships

The ARt and Science of Love
Improve physical, emotional and mental intimacy.
Recognize and counter the 4 primary behaviors that lead to divorce.
Manage conflict and find resolutions to ongoing, gridlocked fights.
Discover and pursue your lifelong dreams as an individual and as a couple.
Develop deep fondness for and friendship with your partner.
Develop problem-solving skills as a partnership.
"These guys are amazing! They really hit home with a lot of things we struggle with and presented in a way that was clear and helpful!"
"My husband and I learned so much from this weekend! We feel so much closer to each other. I learned that I was doing some major things wrong in our marriage. I can't wait for the opportunity to use new skills and correct my own mistakes!"
"The sex conversation was great."
"Your method and the tools you suggest are very accessible and tangible (actionable). It simple and straightforward. Although not everything will be easy to implement, it felt empowering, like, 'yes, we can do this!'"
"We arrived in a tough place together, and through the first day were able to re-gain a sense of friendship and closeness."
"Very nice having the whole weekend with my spouse to talk about us. We don't get that chance at home. I loved being guided through all the conversations."
"It gave us a base and model to work from. This is really helpful for people who didn't have great examples in their past."
"Liked having clear theoretical background & framework based on the research. Loved the exercise and clarity of how to complete them."
"Super important for us to finally be addressing something we've avoided and been stuck on for a long time."
Dr. Crossen is the only master Gottman trainer in the Portland area, and has an extensive history of direct collaboration with Gottman Institute founders Drs. John and Julie Gottman. In addition to working with couples at workshops, classes and private sessions, Dr. Crossen also trains and certifies other healthcare professionals to become Gottman therapists.

He has 30+ years of experience and numerous partnerships with universities, counseling centers and private practices throughout the northwest region.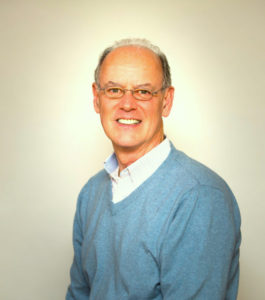 Dr. "Jack" Crossen, Master Gottman Trainer & Certified Gottman Therapist
Sabrina Walters, LMFT, LCP
Sabrina brings a wealth of counseling experiences, including providing intensive sessions for couples nationwide, providing Equine Assisted Therapy, and teaching at George Fox University.

Sabrina is the owner of Core Values Counseling in Oregon. She and her husband, Eric, are co-authors of "Enticing Love, Real Hope for Real Relationships." They also host couples retreats in the Oregon countryside.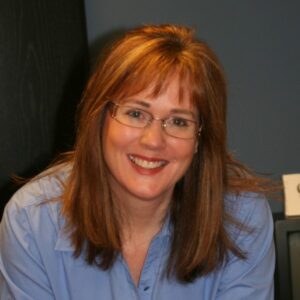 Sabrina Walters, LMFT, LCP, & Certified Gottman Therapist